Blog - Comodo One News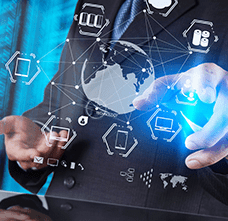 Transitioning your break-fix clients to managed services can be a challenge. Most people live by the 'if it ain't broke, don't fix it' rule. Why? Because people don't like to spend money on what-ifs. Usually... Americans spend thousands of their hard-earned dollars on auto collision insurance annually. In reality, the average person is far more likely to have their computer crash than their car.Rationally, the SMB owner knows that to get the most out of their network, it needs to be monitored and maintained. But when it's time to part with their money in order to prevent something that might happen, suddenly they tighten their purse strings.
Learn More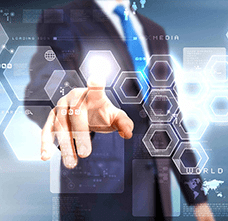 Patch management is the process of installing (and managing) the latest patches - code changes which improve the system or fix security vulnerabilities - on various systems within a network. Tasks like deciding what patches are appropriate for particular systems, ensuring these patches are installed properly, testing systems after installation, all fall under patch management. The objective of patch management is to keep various systems in a network up-to-date and secure against various kinds of hacking and malware.
Learn More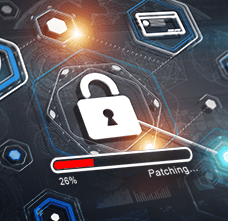 Patch Management is a tool that assures security to streamline the functioning of corporate software. New patch updates are to be fixed now, so as to avoid the interference of malware through outdated applications or software. Best practices propose to automate patch updates as and when the patches fixes are updated. Security is always going to be a cat and mouse game because there'll be people out there that are hunting for the zero day award, you have people that don't have configuration management, don't have vulnerability management, don't have patch management.
Learn More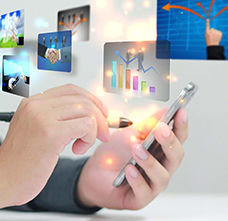 As an MSP, it's crucial to stay up-to-date on the latest tech trends, products, breaches and marketing strategies. Staying informed on all of the latest developments in the constantly changing internet security sphere isn't easy, but it will help you deliver excellent service and protection to each of your clients. You'll hone your skills and learn how to market yourself better by recognizing trends and avoiding common errors. Remaining an expert in your field requires research and lots of reading. We know you have other things to worry about besides looking for the most reputable sources, so we put together this list of our favorite MSP sites that help us stay current.
Learn More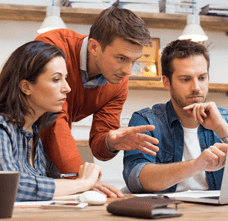 There are three key factors for the success of managed security services. Any managed services provider (MSP) who wants to provide security-as-a-service offering and wants to be successful must strongly build upon these three key factors - skilled personnel, advanced technology, and employee education. The role of an MSP has drastically changed over the last 20 years. The rapid increase in digitalization, cloud computing, skilled IT personnel, and more sophisticated cyber attacks have made businesses subscribing to MSPs to ramp up their demanding expectations.
Learn More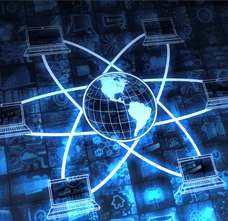 MSPs (Managed Service Providers) which deliver IT network, application and system management services cannot survive on their own. Chiefly because their clients are many and usually spread across the geographical area. Therefore if these MSPs wish to function efficiently, they cannot do so without the help of remote monitoring software - also known as remote monitoring and management tool. What Does Remote Monitoring Software or Remote Monitoring Management Tool Do? Remote Monitoring Management (RMM for short) tool helps these MSPs become more efficient in servicing their clients by providing them with remoting capabilities.
Learn More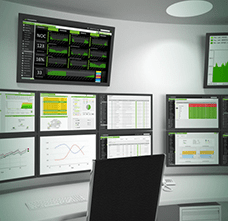 If you're a managed service provider (MSP), then you want to take your business to the next level. Unfortunately, even if you are the smartest, best-trained, hardest working internet security provider in the industry, you'll still struggle to propel your business onwards and upwards. Why? Because it's not about how hard you work. It's about how smart you work. Why? Because it's not about how hard you work. It's about how smart you work. If you aren't using the right RMM tool to facilitate your expertise, you're going to work harder than you need to, and you're going to make less profit than you should be.
Learn More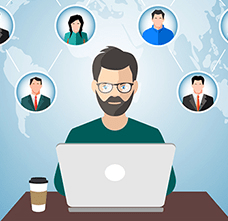 This Independence Day Free up Your Business with RMM, July 4th is historically important for Americans. The day marks America's departure from the British Empire. The day commemorates the adoption of the Declaration of Independence. Since that day, July 4 has become a federal holiday in America, with celebration and events across the country. Festivities are distinctly patriotic, marking the importance of this holiday for national identity. Reap Rewards of RMM, There's nothing as American as A baseball cap, Soccer, Apple pie; and a Fourth of July cookout, and other hosts of events on Independence Day.
Learn More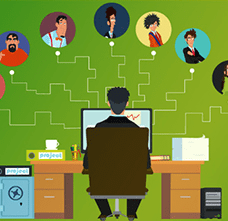 Managed Service Providers (MSPs) offering various IT services often cannot handle everything on their own when it comes to meeting their clientele's requirements. Chiefly because their clientele would be spread out across the globe. Therefore these MSPs cannot rely on a "break-fix model" when it comes to solving their client's issues. What they need is a dedicated Remote Monitoring Managment (RMM) tool. These are endpoint and network monitoring application software which assist managed service providers (MSPs) "monitor as well as manage" various devices that are a part of a company's IT infrastructure remotely.
Learn More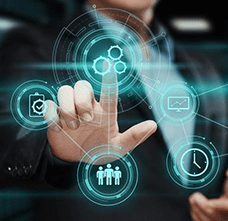 Remote Monitoring and Management Software intends to help and oversee (MSPs) Managed Service Providers from remotely and proactively screen customer endpoints, systems and PCs. This is additionally now referred to as remote IT administration. Four key factors to choose Remote Monitoring and Management and Managed Service Providers.Automatic Management System: The powerful ingredient with current MSPs is in delivering automated platform to stabilize IT operations and management instantly routing to scale up and meet the client's needs. Computerization is rapidly turning into the most powerful ingredient for current MSPs.
Learn More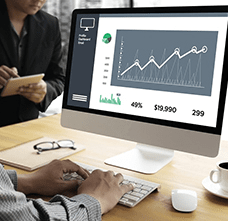 Offering break-fix solutions through Remote Monitoring and Management (RMM) is an easy way to get more new customers. It has wrongly been perceived that offering break-fix solutions is not a good business model. Many customers still don't understand the advantages of a managed service solution. One main factor putting them off is the cost involved. Industry experts have suggested that offering RMM for free is an even better approach. Many managed services providers (MSPs) have learned it the hard way, after losing customers who wanted only break-fix support.
Learn More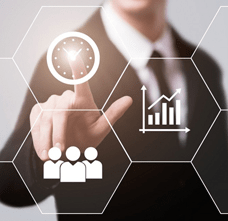 MSPs (Managed Service Providers) help their clients earn more revenue, expand business and manage lots of things, using PSA (Professional Services Automation) tools and RMM (Remote Monitoring and Management) tools. Their focus is always on helping clients simplify their operations, maximize efficiencies and thereby enhance their productivity and profitability. However, it's to be noted that these PSA tools and RMM tools can help the MSPs save and find extra time each day. Here are three key tips on how to achieve that...
Learn More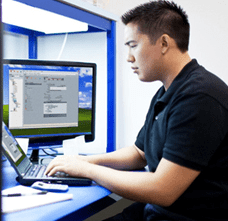 It's 11 o'clock on a Monday morning. The office branch manager is in a fit of rage. He's been waiting for 2 hours for an important email, but he is not yet in receipt of the email. Again it looks like the mail server is misbehaving, and the delay in getting the mail will only prolong. The admin guy makes a quick analysis and confirms that no email is jammed in the email server. So what's the exact problem?
Learn More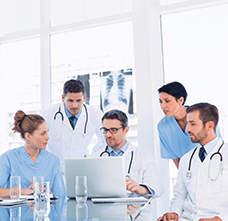 Lack of trained IT professionals and insufficient budget are plaguing the health care industry with massive cyber security incidents. The latest WannaCry ransomware epidemic in May 2017 infected over 230,000 computers in over 150 countries. The National Health Service (NHS) in Britain, was severely affected. It was initially believed that the attack had been targeted at the NHS, but it was not so. The attack infected systems across the UK, Russia, Spain, India and China. This should offer some sort of relief for the NHS that it was not being specifically targeted to them.
Learn More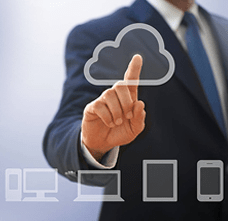 What all must you have as part of your MSP tool kit arsenal? If you have in the Managed Services Provider business and has been serving numerous clients for quite some time then you must be using numerous tools that enable you to provide easier and better management. Having numerous tools is fine are they serving the purpose? Are they easy to use? Are they enabling secure management? Are they providing value?
Learn More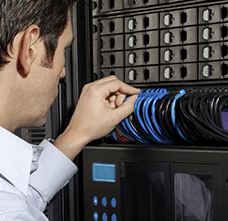 For companies of all sizes from small family businesses and startups to major enterprise businesses and global corporations, technology is changing the way daily business is conducted. This is both an evolution and a revolution, opening up the potential for greater automation, increased security as well as lower cost for companies. Companies that can embrace these changes and maximize the use of technology can streamline the business, saving costs while also utilizing the latest in software to help them to be more efficient.
Learn More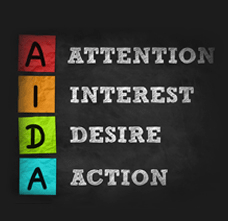 Adapting to managed services from a fixed model has become a necessity in the evolution of your IT business. In the recent years, the industry has seen a surge in the adaption of Managed IT services. Now IT decision makers and business owners want to explore on how a managed service can be beneficial for their operations. It has been noted that there is a huge demand in adapting MSP for businesses. Since every business is becoming increasingly specialized, the same also goes for Managed Service Providers. They have already started offering specialized services for a certain type of business, and their focus is to stay relevant in the ever-changing world of IT service.
Learn More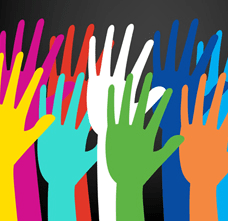 Finding a way to be able to generate leads and expand a business has always been a problem. For any company offering remote monitoring and management as a Managed Service Provider, finding a way to reach out to new customers and clients can be a very particular challenge. Cold calling is always difficult as it can be a hassle just to find out the small to mid-sized company structure to determine which person is in charge of technology. Then, to make matters even more complicated, it can be difficult to try to explain the advantages of MSP and remote monitoring and management technology with enough detail and not too much technical jargon to highlight the benefits of this system.
Learn More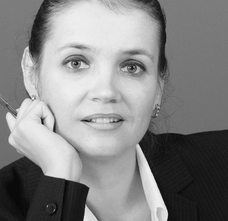 If you are starting an MSP, this is one question that you need to ask yourself- PSA or RMM? PSA (Professional Services Automation) and RMM (Remote Monitoring and Management) are basically related to MSP business and also concern people going in for a shift from break/fix to MSP or transitioning from being a sole practitioner to hiring a first employee. When business is thus evolving, it has to be decided whether to go for PSA or RMM. Let's explore both PSA and RMM in detail...
Learn More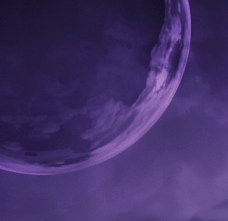 The managed services market is estimated to grow and thrive into a business worth $242.45 billion by 2021. With a compound annual growth rate of 10.8%, it is no surprise that more and more businesses are adopting for managed service providers or MSPs and RMM software is more a need rather than a luxury. Let's analyze a few trends and facts that the industry is supposed to concurrently witness.
Learn More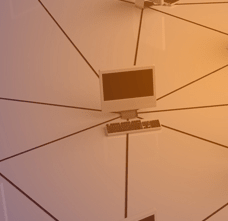 Remote monitoring and managing (RMM) software are a type of application used by IT service providers to maintain and manage the IT estates of their clients. The main objective of RMM platforms is to ensure tabulation of the client's IT systems and its components including servers, desktops, applications and mobile devices as well. Also, RMM tools help with the efficient execution of maintenance of IT estates. Functions such as patching, software updates, configurations, and other such repair and up-keep functions can be done through remote locations rather than on-site.
Learn More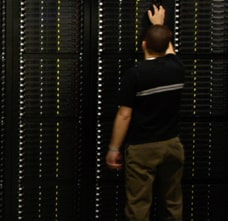 Data centers are very big business. With the data protection landscape changing rapidly, data center business will continue to grow further. The challenges involved are immense and are destined to become even more so in the future. Monitoring is very critical in data centers and reputed data centers monitor every detail diligently. There are many data center infrastructure management (DCIM) software packages available in the market. However, many have not been successful as they have not been able to meet the meticulous monitoring demands spelled out by data centers.
Learn More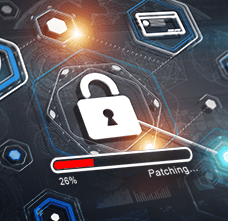 Software and Applications are developed to benefit the users. However, users identify flaws only while implementing it to benefit the purpose. Such flaws create a path for the hackers to access the vulnerable application to exploit and extract valuable information. Software vendors release security patch fixes to fix such vulnerable issues. IT departments and individual users most often retard to update the software to fix the latest patch and hence stay vulnerable and best target for a security breach.
Learn More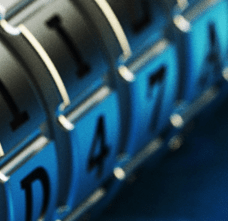 For any organization today, demands of digital business would exert great pressure on the service desk, wanting it to become more responsive, more efficient and at the same time drive down costs. All this happens at a time when cyber attacks are on the rise and are threatening all kinds of businesses, big and small. Today it's important for companies to use automation for accelerating the ability to respond to tickets. At the same time, it would indeed be great if a company could also close the loop and use automation to help deploy changes as well, especially those that might help remediate vulnerabilities fast. This helps companies save on costs and save or build up their brand reputation as well.
Learn More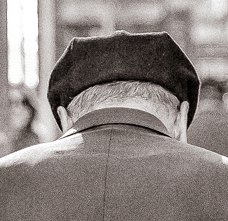 Digital healthcare is taking a new turn and approach in handling the healthcare products and services. There are healthcare apps to improve the lifestyle. There are home monitoring devices implements Remote Monitoring Management that can be used by clinicians to interact with patients and analyze their signs of health progress from remote. However, whatever the technology solutions evolve, there can never be a magical remedy to cure any ailments.
Learn More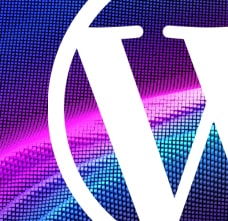 As per reports attackers have used a content-injection vulnerability (in WordPress 4.7 and 4.7.1) recently disclosed and patched in WordPress 4.7.2 to deface over 1.5M websites. Experts say that this vulnerability, which is an unauthenticated privilege escalation vulnerability in a REST API endpoint, is one of the worst WordPress related vulnerabilities to have emerged in some time. The issue was patched silently and mention was made in an update in the 'WordPress 4.7.2 Security Release' dated January 26, 2017. The update says- "An additional serious vulnerability was fixed in this release and public disclosure was delayed. For more information on this vulnerability, additional mitigation steps taken, and an explanation for why disclosure was delayed, please read Disclosure of Additional Security Fix in WordPress 4.7.2."
Learn More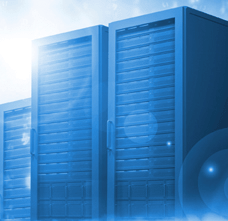 Digital transformation of businesses is the trend today. Processes, workflows and business cultures are today transformed to suit digitalization. Companies now sell products/services online, create mobile-friendly loyalty programs/coupon apps, automate quality assurance and testing programs, leverage IoT (Internet of Things) to make the most of the trend and adopt cloud platforms to handle quotes, pricing, orders etc.
Learn More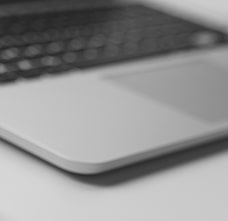 Well, Microsoft ends its monthly Patch Tuesday security bulletins (also known as Update Tuesday) this month, replacing them with a new online database, plus automatic updates on Security Updates Guide. Microsoft had announced this in November itself in a blog post- "Security update information will be published as bulletins and on the Security Updates Guide until January 2017. After the January 2017 Update Tuesday release, we will only publish update information to the Security Updates Guide."
Learn More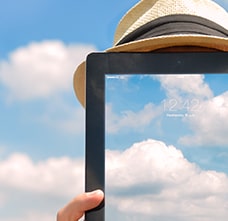 We live in a world where malware and malware attacks are very common. The latest buzz in the malware world mostly concerns ransomware, which has been seen to cripple organizations and companies and forces them to pay ransom to get back on track again. It was in November last that San Francisco's Muni light rail public transportation system fell victim to a ransomware attack. This high-profile ransomware attack, as later revealed to the media by the attacker, was not pre-planned or deliberate.
Learn More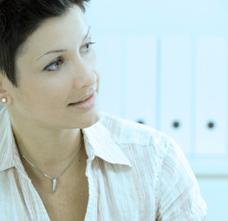 This is the era of IoT (Internet of Things), BYOD (Bring Your Own Device), RMM (Remote Monitoring and Management) and such other things that point to the relevance of digitally connected enterprises. In this scenario, it's the processing and storage of data that needs to be discussed the most and which also needs to be taken care on in the most professional of manners.
Learn More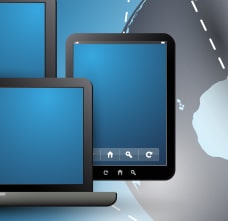 Things are changing fast, as regards cyber-security, just as in other walks of our day-to-day life. Cyber security threats are becoming more and more sophisticated in nature, and more and more cyber attacks are happening all around, even targeting government agencies and high-profile organizations. There are even instances when cyber attacks originate from people inside an organization. Cyber security strategies too are changing and are becoming real sophisticated, but the belief nowadays is that no layer of security can perhaps assure and ensure total security. There is the thought that almost everything is accessible today and any intruder can get it, despite going for the best of security measures.
Learn More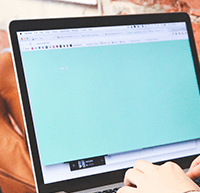 RMM automation software offer many business benefits to the retail IT channel and hence they are now adopted and implemented by many businesses. They help businesses run more efficiently and be more agile and cost-effective. They also help businesses gain confidence in the security and the performance of their infrastructures. Let's take a closer look at what all the benefits of using RMM automation software are-
Learn More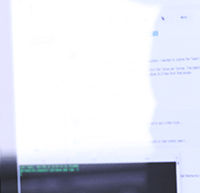 A managed services provider (MSP) must endeavor to provide better services. As in all businesses, collecting and analyzing the data is very important as it would help in improving the total business process and provide a better experience for its customers. In the end it should lead to increased revenue and expansion. Business data analytics is a must needed weapon for MSPs to survive. To this end, businesses must adopt automation for better capturing of data involved. Business services automation requires professionals services automation (PSA) or Services Help Desk Management, along with remote monitoring and management (RMM).
Learn More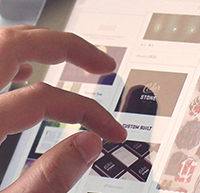 Do you know nearly all data breaches happen at least one year after a specific vulnerability has been made public and proper patch management could easily prevent these problems? This is according to a recent data breach report from Verizon. In fact most of these vulnerabilities are known and there are patches available, so why do so many companies appear blind to these vital security issues? Let's delve into this subject a little deeper, explore the benefits of this strategy etc.
Learn More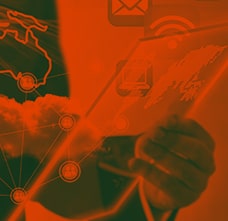 Today when internet connected devices are so integral a part of our day-to-day lives, it's a real digital transformation that's happening all around. Businesses are making the most of this scenario, but at the same time, there are complexities associated with this kind of digital transformation that businesses need to understand. Most of these complexities pertain to security, and security is something that always has a direct impact etc.
Learn More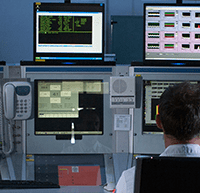 Remote Monitoring and Management (RMM) is an emerging trend now. MSPs (Managed IT Service Providers) use RMM tools to remotely manage and monitor client systems and networks as well as the endpoints on the clients' side. RMM also helps MSPs in gathering information regarding applications, hardware etc, all operating from the client's location and also in obtaining activity reports. RMM, which can be carried out from a single, unified dashboard, helps manage or solve issues, do trouble ticket tracking, remote desktop monitoring etc and remotely install software and updates, administer patches etc.
Learn More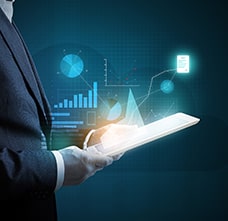 Remote Monitoring and Management (RMM) is the technology of developing software or information technology tools which would help Managed IT Service Providers (MSPs) engage in remote monitoring of client systems and networks plus the endpoints on the clients' side. Using these RMM tools MSPs can gather information regarding applications, hardware etc which are operating in the client's location and also obtain activity reports. Thus Remote Monitoring and Management helps resolve issues and do things like trouble ticket tracking, remote desktop monitoring etc and remotely install software and updates, administer patches etc.
Learn More