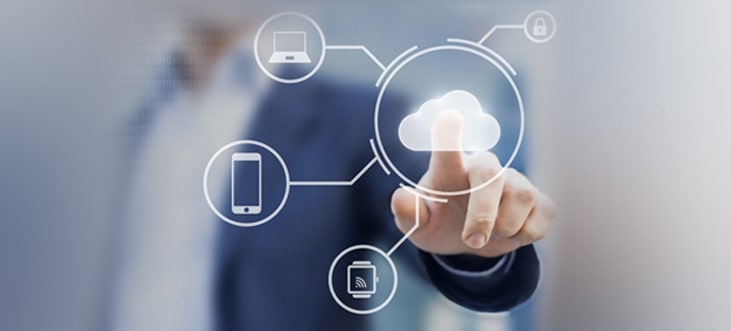 For a very long time, IT service management has been recognized as a vital element in the context of delivering and managing IT Services. The significance of ITSM in the IT department and their impact on the concept of digital transformation is a topic that is much spoken of these days. Of late, digital transformation seems to be of high priority on the agenda of almost all CIO's. However, there is a growing need to go back to the basis of employing a modernized IT service management strategy (ITSM). This ITSM strategy will indeed ensure that digital transformation coincides with customer satisfaction, operational excellence, and IT agility. Some of the best ITSM tools are considered to be the key to digital transformation.
Digital transformation refers to the profound transformation of organizational and business activities, competencies, processes, and models in order to completely leverage the opportunities and changes of a blend of digital technologies and their rapid impact across society in a prioritized and strategic manner. The growing popularity of digital transformation points out that businesses will have to handle a rapid change across a wide range of environments.
Following are the key features of digital transformation in the IT Service Management industry:
automated discovery and onboarding for easy deployment
service health context for all critical services
best-practice monitoring templates for simplified administration
integration with IT tools and platforms for a consolidated view
OpsRamp, IT operations specialist, is introducing a new Unified Service Intelligence tool capable of offering a much simple way to monitor and then handle operational environments in a hybrid world. This new tool allows you to gain contextual visibility on things that are of importance to your business in order obtain effective and efficient IT service management. The Unified Service Intelligence tool thus provides everything your team will need for a smooth, service-centric view, served on a cloud-based, easy-to-use platform.
Key features offered by the Unified Service Intelligence tool are as follows:
End-to-end monitoring
Integration consolidation
Service maps
Availability dashboards
Alert aggregation
Alert correlation
Alert notification
Service level management
The SaaS solution refers to a combination of service availability and performance data accompanied with discovery, hybrid monitoring, and service health dashboards, also including incident management capabilities including alert notifications, service level management and event correlation.
According to Varma Kunaparaju, CEO of OpsRamp. "The adoption of modern workloads like cloud, containers and serverless have exponentially increased the rate of change. IT teams will require the ideal tools that have been designed for managing rapid velocity across a complicated footprint." He furthers says, "We've reimagined the best approach to IT operations management with Unified Service Intelligence. Our solution helps practitioners get a handle on their old and new workloads."
To sum up, role specific and organizational dashboards thus provide easy access for the management and admin. Intelligent event aggregation and correlation guarantees faster resolution of problems, and directing automated notifications to the right teams for rapid mean-time-to-acknowledge. Service level management offers a native service desk or integration with several other ITSM tools.