Network management includes an array of methods, processes, procedures, activities, the software, and tools that are used to operate and maintain computer network systems. It defines the capabilities and efficiency of data transfer channels.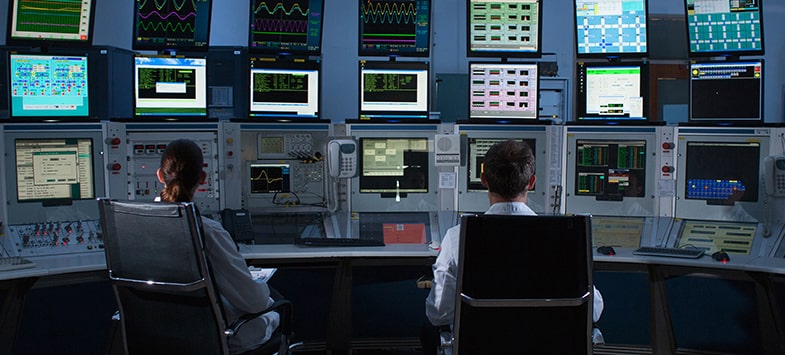 The term Network Management software covers a wide area of concepts out of which following are the three main areas of focus.
Network administration – This enables the users to track and register network resources like overseeing hubs, servers, routers, switches and transmission lines. It also assists to check on the performance of the software and updates the software when required – to be more specific, network management software, distributed software applications, network operating systems that are used by the users.
Network Operation – This ensures to streamline network functioning activities as designed and as to the serve the purpose right. It functions to closely monitor the day to day activities and fix any issues instantly even before the users come to know about the problem.
Network Maintenance - This ensures the network resources are updated and repaired regularly on a timely basis. Also, it helps to collaborate with the network administrators and closely communicate to ensure preventive measures.
Network Provisioning – This enables to configure network resources to facilitate the requirements of a particular service. For instance, enhancing the requirements to support a number of users.
Functions of Network Management Software
Provisioning – This entitles the network managers to add new devices to the existing network environment. By automating this process, it mitigates and brings down the cost and avoids the possibilities of human errors.
Mapping – It enables the software to identify the features of the required network. Some of the identified features are nodes in the network, the potentiality of the nodes, performance, connectivity of these nodes, performance features, etc.
Monitoring – This entitles to monitor the network to check on issues and provides suggestions to work on enhancements. The software records to get notified with alerts from network devices. This function to uncover flaws in the network like issues with performance, malware interference, failed nodes, etc.
Purpose
A computer network is growing complex, with the evolution of the internet – Managing of such complex network manually is quite challenging. The Network Management Software has therefore been evolved to automate the managing system of the complex computer networks. The data about the network devices (Nodes) are gathered by the network management software implementing the use of ICMP, CDP, SNMP, etc. This data is then handed over to the network administrators to make them comprehend, detect and address the issues effectively. There is also some advanced network management software that remediates the issues automatically. Problems can be compliance issues, network flaws, performance issues, etc. Network management software entitles the network manager to install or configure new network nodes into the network. It also helps to update software onto the already existing devices connected to the network or to generate new networks virtually.