CRM Definition
Customer Relationship Management (CRM) software refers to the tools, techniques, strategies, and technologies employed by enterprises for developing, acquiring, and retaining customers. This software guarantees that every single step while interacting with consumers goes efficiently and smoothly in order to increase the overall profits. CRM software is capable of collecting customer data from multiple channels. CRM thus stores detailed information on the whole purchase history, personal information, and also purchasing behavior patterns.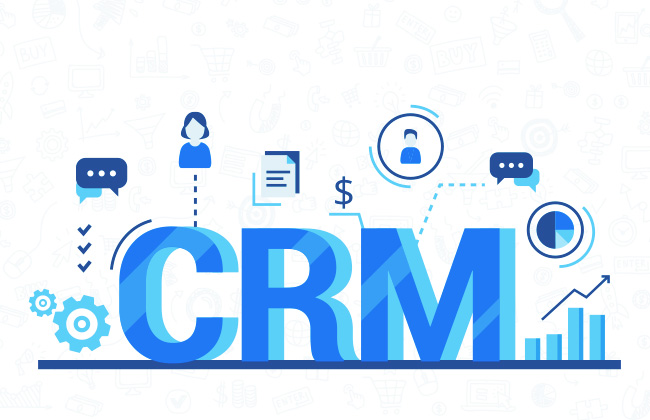 CRM Software: Significance
CRM software mainly focuses on improving relationships with business clients by providing businesses with smart tools in order to come up with a successful strategy. The implementation of this useful tool can definitely bring about a major difference when it comes to equally positioning yourself with some of your biggest competitors. One notable feature refers to the fact that all of these data are stored safely in a unified CRM database. Thus, users will be able to effortlessly access and manage an increasingly significant data through one powerful source of information.
CRM: How does it Work?
The CRM is a compact system with tracking features that record a number of customer interactions online. CRM is also capable of automating a wide variety of business processes and provides managers with essential tools that help in tracking and measuring the company's productivity and performance. However, the business success as always depends on the correct strategy.
In any business, overall business objectives, customer needs, and most importantly the proper alignment of the CRM strategy are elements that are considered to be greatly important. It is essential for companies to pursue their objectives with the care for the customer and also feel the need to add value by enhancing the efficiency of customer interactions. Improved customer acquisition, retention, and development is the outcome of a properly developed CRM strategy.
CRM software thus has the potential to connect critical business operations such as service, marketing, and sales activities in order to improve a customer's experience and motivate the customer to repeat purchases. Since any CRM system is expected to streamline and simplify a company's workflow, it can effortlessly help businesses to close the gaps existing between sales, marketing, and customer service departments helping companies of all sizes to reach their ultimate goal at nominal costs.
CRM: How does it Benefit a Business?
In today's world, a number of modern measures are needed for staying afloat and exceptionally surpassing the competition. Business Process Management (BPM) technology adopted in CRM permits companies to rapidly adapt to changes evolving in the business environment by granting:
Security, scalability, and mobile CRM access.
Transparent and simplified work processes from the very first day.
Enhanced reporting tools for rendering increased sales.
In-depth analytics and reports on the team's performance.
Easy information sharing across the company.
Improved tools for better collaboration among departments and with consumers.
Immediate access to all the vital information, which helps in significantly speeding up the workflow.
Improved CRM strategy for a bigger impact on target audience through personalized marketing campaigns.
Conclusion
CRM provides better decision making and consistency for businesses both big and small. Even for just a small base of consumers, CRM can still function as a simple management software that steadily increases the worth of your organization. The CRM system is thus considered to an efficient strategic tool that has the ability to mark the future of a business. Businesses should use the CRM system since the industry has already acknowledged the potential that can be offered by CRM to businesses, specifically related to customer satisfaction.