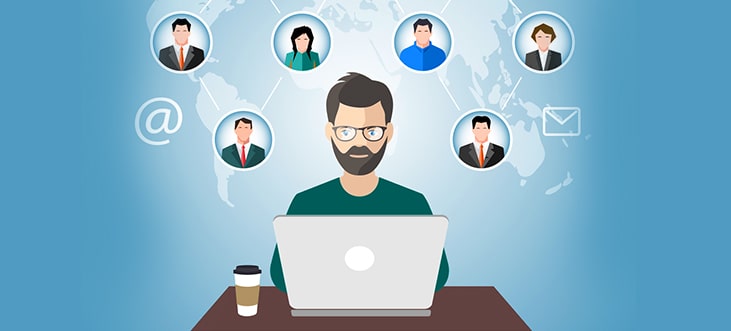 This Independence Day Free up Your Business with RMM
July 4th is historically important for Americans. The day marks America's departure from the British Empire. The day commemorates the adoption of the Declaration of Independence. Since that day, July 4 has become a federal holiday in America, with celebration and events across the country. Festivities are distinctly patriotic, marking the importance of this holiday for national identity.
Reap Rewards of RMM
There's nothing as American as A baseball cap, Soccer, Apple pie; and a Fourth of July cookout, and other hosts of events on Independence Day. Free up your in-house team and focus on your priority project, and let RMM take the day-to-day management and responsibilities of your IT systems.
Have you opened any email attachment lately? You must have heard about this ransomware Wanna Cry, that's joined the likes of viruses like CryptoWall and CryptoLocker. The latest to join them is a Petya malware threat that was detected just last week. IT securities and MSPs have found that it spread at an alarming rate, wiping out all the data on your system. You cannot be cautious all the time and it has the capability to bypass your antivirus, web filtering and spam filtering. The malware Petya needs no attachment, it finds its way into your system using Microsoft's vulnerability.
The interesting thing about ransomware today is that when you are about to deal with a particular one, they roll out a second version putting you in a catch-22 situation. Looks like the developers of ransomware have introduced it as Ransomware-as-a-service model and have penetrated their notorious code up to distribution.
Manage & Automate All of IT from a Single Dashboard
This independence day, solve the problem that means the most to you — To counter Ransomware organization should be looking for a unified management dashboard for their IT infrastructure, this way one need not have to worry if it resides in the cloud or in a data center. MSP providers having the capability for such hybrid adoption can deal with mission-critical application infrastructure. This enables the RMM team to monitor cloud services, and also rectify issues or disruption.
Control Anything from Anywhere
Technology if not taken care of can be taxing, it will constantly drain your resource and budget. On this Independence day make a difference to your business- by finding a way to make technology work for you so that you have the peace of mind and focus on the growth of your business. Let RMM Solution assess your needs, and current technology and challenges. Let the MSP do that deep dive assessment remotely.
Integrated Provider
Secure and be ensured on this Independence day with an integrated RMM provider and make life easier. A partnership that has greater ability to scale and support your infrastructure and ensure uninterrupted operation.