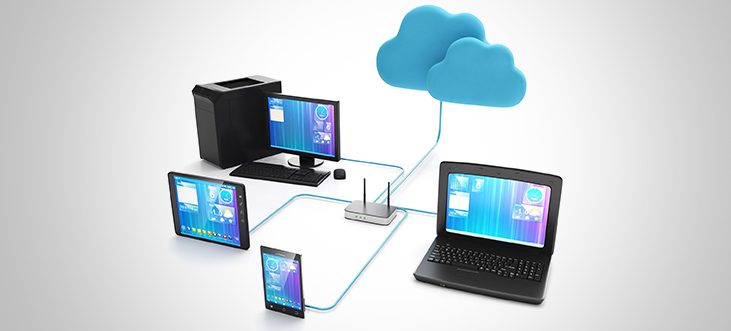 Sometimes we need to access computers remotely from a different location. Like, for example, to access files residing in your workstation located at your workplace. Or to help your dad (who's probably not so good with computers) fix a simple issue. To do this, you need what is known as remote access tools, which let you 'remotely control' another computer, located in another part of the world. Remote access becomes all the more important if you are running an enterprise which is spread over different parts of the world.
There are many free remote access software tools in the market which help you connect to other computers remotely. In this blog, we list some of the best, so that you can pick and use the right one.
Best 5 Free Remote Access Software
1. Comodo Free Remote Access:
Comodo Remote Management brings along with it a lot of benefits that make it perfect for enterprise use. Network monitoring and trouble shooting become pretty easy with this tool. Also known as the
remote desktop
tool, it helps IT administrators, in particular, to remotely address network issues easily — without them having to leave their seats.
Benefits:
Extremely Lightweight — being extremely lightweight, it is not proving a burden on the network and therefore does not hinder its performance.
Faster Troubleshooting — down enterprise computers would be up within minutes as IT administrators would be able to fix it within minutes.
Remote Administration — efficient remote administration leads to improved network performance as well.
Easy Accessibility — centralized access to various files available within the network leads to easy administration.

2. TeamViewer:
Another free remote access tool which can be used. Easy to install and efficient, and with support for video and voice calls, this tools also allows for file transfers, supports wake-on-LAN (WOL) and other such high-end features. The computer you want to connect to can be Windows, Mac, or Linux computer amongst others.
3. Remote Utilities:
yet another free remote management tool worth being tried out. But suitable only for very small businesses as you can control only a total of 10 Pcs using this tool. Unfortunately, configuring remote utilities too can be confusing. This along with its support for very few computers are its drawbacks. Basically a product for home users.
4. AeroAdmin:
probably the easiest program to use for free remote access. Easy to install, extremely lightweight. Hardly any additional settings required as everything is quick and to the point. Aeroadmin can be used by enterprises and home users alike. The highlight is the fact that AeroAdmin is 100% free, either for personal and commercial use.
5. AnyDesk:
this can be run portably or installed like a regular program. Easy-to-use user interface, lightweight, ability to self-terminate inactive sessions, this tool contains enough features which make it suitable for enterprise network management. AnyDesk is compatible with all the machines.
Conclusion:
Remember free remote access tools are sometimes more than enough for personal use as well as enterprise management. And also remember that you need remote management tools, especially if you are running an enterprise and need to manage networks. Therefore choose wisely, save money, and manage your networks efficiently via remote management.
Therefore choose wisely, save money, and manage your networks efficiently via remote management.