Remote Server Administration Tools for Windows (RSAT) is a component of the Windows Server to enable remote management of other computers to run operating system on them. It was first introduced in Windows Server 2008 R2.
RSAT streamlines the work of system and IT administrators as it allows the concerned admins to take control of the features and the roles of the admin tool deployed on a Windows Server computer.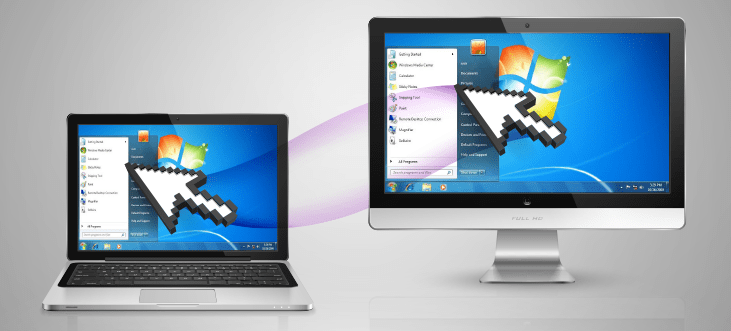 The Tools set comprises of
Server Manager
Consoles
Microsoft Management Console (MMC) snap-ins
Windows PowerShell cmdlets and providers
Command line tools to run features on Windows Server
IP Address Management (IPAM) Tools
DHCP Tools
Routing and Remote Access Tools.
Network Policy Server Tools.
The IT admins can install RSAT for Windows 10 Enterprise or Windows 10 Professional only
RAST for Windows 10 is available only in US English for now and if you are running Windows 10 in some other language, ensure that you install US English language pack.
RSAT enables admins to run dedicated tools on a remote computer to control of the roles, features and services. The Remote Server Administration runs on almost all Windows operating system - Windows 8, Windows Server 2008, Windows 7, Windows Server 2008 R2 and Windows Server 2012.
Earlier Windows servers consisted a graphical interface which was just a server with a desktop. The admins prefer the consistency and the Windows client were run the workstation to have the similar experience on the server. Due to this, Windows server was developed to get the same Windows client experience.
Admins used remote desktop client to login to that specific server, complete the work and log out. There are times they do not log out and just disconnect the session. Now with the shift to GUI-free server OS and with the improvised and advanced tools and techniques on the client to control a Windows server remotely, the above traditional method is not used more often. System admins find RSAT to be more effective to take control of a range of Microsoft server technologies. This enables the client to connect remote to all your services.
Installation of Remote Server Administration Tools requires a lot of preparation, Download the required tools, install and then configure to implement the same.
If you own administrative rights, you can install it by yourself. It is done by running the downloaded Microsoft Update Standalone package on a local machine. If you need to uninstall the remote server administration tools from Windows 7, you can find Uninstall option inside Programs and Features within Control Panel. Servers are managed by matching the required roles with your enabled features. Once the configuration is done, you would be entitled to manage roles and features on any server.
Windows Administrators depend on Remote Server Administration Tools to streamline complex management of server infrastructure. It eases management and maintenance of servers, features, roles, etc.
The installation of active directory and group policy tools on Windows can be done using Remote Server Administration Tools to assist in domain-based group policies and active directory accounts.