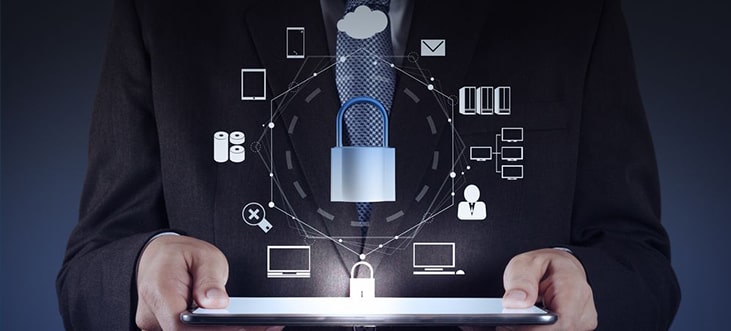 Busting Endpoint Security Related Misconceptions
It raining security threats in the digital world. Security threats which are so severe in nature that they not only bringing the digital world to a standstill but are making us revert back to using papers for carrying out our day-to-day operations as our computers recover from these malicious security attacks. Therefore the need of the hour is to equip our networks using the right combination of security tools which can resist such attacks.
And endpoint security tools which protect a network's endpoints should always be a part of the security tools enterprises employ to safeguard themselves. Because with the advances in technology, the number of endpoints has increased manifold — making IT Systems Management much more complex than it used to be — and each endpoint (or entry point or access point) serves as a gateway using which hackers can break into the network easily — unless they are well-protected.
Endpoint security has been a hot topic of discussion for some time now. Naturally, as with all highly discussed topics, there are a lot of misconceptions doing rounds regarding endpoint security as well. This blog tries to bust some of these misconceptions.
But First, Who Needs Endpoint Security?
To put it very simply, any enterprise which has more than a couple of computers to manage. In other words, an enterprise with a network to manage. Because the more complex your network infrastructure is, the more will be the need for securing its various access points.
Time to bust some misconceptions associated with endpoint security.
Antivirus Packages Are Enough To Secure Networks: While antivirus packages are sufficient to protect your PC, they don't contain the necessary tools to protect an entire network. For example, they don't contain firewalls, which is necessary for regulating the traffic flowing into your network.

Therefore what you need to protect your networks is the whole security package. And endpoint security tools are an essential part of this security package which simply cannot be ignored.

Believing Endpoint Security Will Take Care Of Everything: Another bust which needs busting is that endpoint security tools once deployed will take care of everything on their own. This is not how it works. You have to first create an environment which is conducive enough to bring out the best the endpoint security tool has to offer by crafting meticulous security policies and adopting appropriate procedures.
Traditional Endpoint Security Tools Are Enough: When it comes to selecting endpoint security tools, enterprises usually are spoilt for choice between the traditional ones and those driven by the latest technology. Without any doubt, enterprises should always opt for the modern-day endpoint security tools. Because only these are equipped enough to handle various evolving web security threats.
Endpoint Security Tools Slow Down Your Network: This usually happens due to bad or wrongful implementation of these endpoint protection tools. By wrongful implementation, we mean (going back to point 2) not having sound security policies and procedures in place to make your endpoint security tools a success. So if an endpoint security tool fails, more often than not, it is your security program which should be taking the blame.
Conclusion:
Endpoint security is crucial for enterprises. So much so that even MSPs who depend upon various RMM tools are offering endpoint protection as a part of RMM services. Therefore enterprises — even SMBs — should understand this and employ endpoint security tools to protect their networks from various evolving security threats.