Remote Access Software
Remote access software allows you to share files, access other devices on your network and collaborate with ease from virtually anywhere across the globe.
Remote access software is primarily used by corporate employees who telecommute and work independently from remote locations. Remote access software can also help IT Support teams in managing the devices in their network remotely.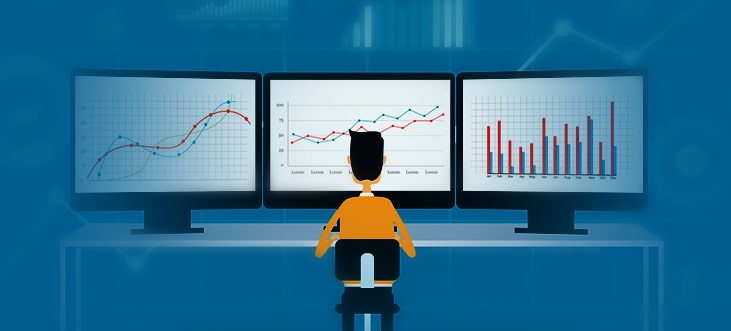 If you are in search of good remote access software for your business, read this article to get an idea of the best remote access software in the industry.
Comodo RMM (Remote Monitoring and Management)
TeamViewer
LogMeIn
GoToMyPC
Join.Me
1.Comodo RMM (Remote Monitoring and Management)
Comodo RMM (which is a part of Comodo One offering) allows IT admins to monitor and manage endpoints remotely. The end-user can view the actions you take while you troubleshoot the issues. Comodo RMM has several features in a neatly organized unified console.
Comodo RMM allows IT administrators to manage servers, desktops, applications and mobile devices remotely. It also helps analyze data performance and to roll out patches, updates and service configurations as quickly as possible.
The best part is that Comodo offers RMM for Free as part of its Comodo One IT management suite.
2.TeamViewer
TeamViewer is one of the leading remote access software used by many organizations. With TeamViewer, one can remotely access a system from anywhere around the world on a variety of platforms and technologies.
TeamViewer supports thirty different languages and has 256-bit encryption. To maximize security, it also has two-factor authentications and session passwords.
3.LogMeIn
Similar to TeamViewer, LogMeIn is a remote access and management software that can be used on a variety of platforms. It includes 1TB of file storage, LastPass password managers to manage passwords. For enhanced security, LogMeIn comes with SSL/TLS security.
There is also a Pro version of LogMeIn which offers collaboration and access tools. LogMeIn Pro is ideal for individuals, small businesses and IT professionals to remotely access and manage computers.
4.GoToMyPC
GoToMyPC is another remote access software that provides remote access for Mac and Windows PCs from anywhere across the globe. It is easy-to-install and allows instant file transfers between computers.
GoToMyPC comes with multi-monitor support and allows users to copy and paste files between the connected computers.
5.Join.Me
Join.Me is another remote access software that is perfect for small businesses that are on a tight budget. It offers remote meeting and collaboration at an affordable cost.
You can add additional users from around the world in just a few clicks. Moreover, Join.Me remote access software can easily integrate into Office 365, Google Calendar and Outlook.
Remote access software can improve the efficiency of your business and help your IT team in maintaining a large network of computers. We recommend Comodo RMM as it offers advanced options free of cost as part of Comodo One IT management suite. Switch to Comodo One today and enjoy a host of benefits.