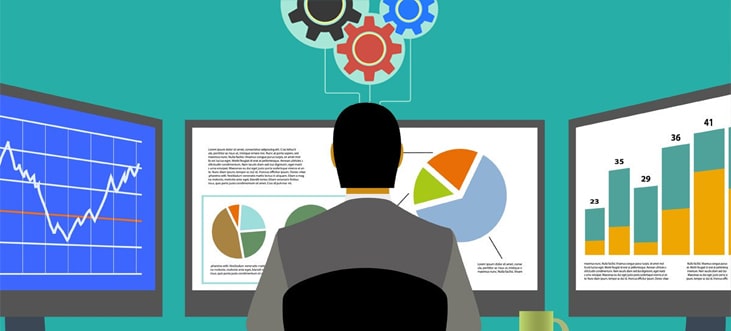 A managed service provider (MSP) offers a computing framework platform for the organizations to remotely manage their customer's IT infrastructure. The services may also extend to managing the end-user systems, basically on a proactive basis or under a subscription model.
The MSP enables an organization to monitor servers, Exchange servers, firewalls, routers or switches, and Active Directory Servers from a centralized platform and location.
Pricing Model For Managed Service Providers
Available in per-device, per-user, and all-inclusive pricing, the customer can choose the pricing that best fits their organization requirements.
In per-device pricing, the managed service provider imposes a flat fee for each device under management to the customer.

In per-user pricing, the managed service provider imposes a flat fee for each user, including users who use one or more devices.

In all-inclusive pricing, the managed service provider imposes a flat fee for all the IT infrastructure support and management services.
Service-Level Agreements
The managed service provider offer their services under a service-level agreement (SLA). The contractual agreement is created to govern the performance and quality metrics and to maintain the relationship between the MSP and its customer.
Challenges Of Managed Service Providers
Even though the business management team offers various pricing models for its customers to choose from, the significant challenge that they face is to lure customers by lowering the prices and yet maintain the adequate profit margin.
The operating costs and the costs of maintaining skilled employees play a crucial role in the overall costs for the MSPs. In other words, managing labor costs is one of the toughest challenge and in order to overcome this MSPs employ RMM (remote monitoring and management) to monitor clients' IT functions. This proves helpful to attend to issues and resolve them effectively. The same is applied to the numerous customers that an MSP holds. Besides these, MSPs make use of automated scripts to maintain the routine systems administration functions hassle-free.
More and more organizations today have already moved to the cloud and the rest are also planning to migrate to the cloud computing quickly. Cloud computing is easy and flexible which provides greater convenience for business heads in handling numerous things within an organization. Managing the multiple hybrid cloud environments poses a challenge for the MSPs. On the contrary, few MSPs have started to offer their own cloud computing services to their customers or resell other cloud providers' capabilities.
What Msps Are Used For?
Small and medium-sized companies do not have the potential to invest in infrastructure and skilled labor. Therefore, it is ideal for them to choose the MSP offerings. This is cost-efficient, flexible and affordable for them to stretch the IT capabilities to boost up their overall performance and productivity. In simple, MSP's offer the easiest way to obtain IT expertise. The subscription models offered by the MSPs work well for all small and medium-sized companies and help in attaining the elite business operations.
Development Of Managed Service Providers
Since the advent of application service providers (ASPs) in the year 1990, the evolution of MSPs began. The ASPs offered remote application hosting services which set the base for MSPs who originally focused on the RMM of servers and networks.
In the due course of time, MSPs increased the scope of their services in a move to distinguish themselves from other providers.
Types of Managed Services
Over the years, MSPs have developed specializations to offer to their customers namely MSSPs (managed security services providers), MPS (managed print services). They also specialize in business continuity (BC) and DR or data storage solutions.
For a flat fixed rate cheaper than hiring your own IT professional, you can enjoy the latest technology without compromising your company's bottom line. Looking for a trusted IT support team to help all of your IT needs, call us today at +1 (800)-381-9383
Comodo One (managed services) can be a perfect fit for your business. Contact us today as your trusted team of IT professionals; we can ensure that you have the right solution to meet all of your business requirements. Our IT managed services are tailored to meet your specific needs, and we are ready to serve you. Email us at sales@numssp.com or call us today, Comodo One is ready to help you.