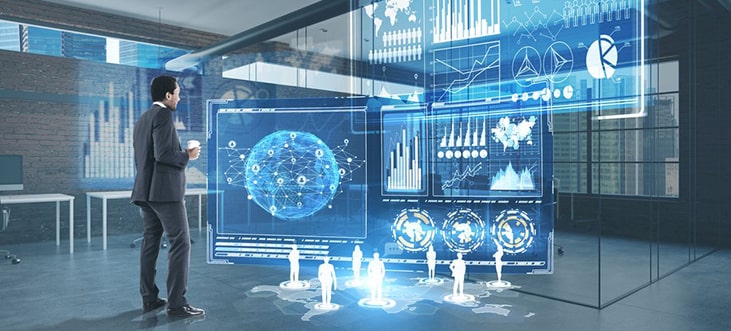 Remote Monitoring and Management Software Capabilities Give MSPs a Competitive Edge
Each Managed Service Provider (MSP) is searching for an approach to emerge in as the best in the market. Rivalry is getting savage, and organizations with the most extraordinary client administration will take the upper hand. The utilization of Remote Monitoring and Management (RMM) is essential to increasing your team/clients uptime.
Remote Monitoring and Manage Software Capabilities
RMM programming has a wide range of capabilities. It works by deploying an agent, on your customers' work stations, cell phones, servers and some other segments of the system. The product specialist imparts data concerning the status of every segment back to your servers.
RMM capabilities include the following:
Full-time Monitoring
RMM arrangements can screen the soundness of frameworks and systems day in and day out. With MSP staff working around the clock, you can address issues quickly, or before they arise.
Backend Repairs
With RMM, you can interface with a client's network to investigate and settle issues without intruding on their operation.
High Security
RMM apparatuses enable you to effortlessly apply antivirus and other security feautures , remotely and seamlessly.
Maintenance Tasks can be Scheduled
You can plan process checks, information reinforcements, and different capacities to run naturally.
Reporting
The RMM system generates ticket when an issue is identified and create action reports as required.
Working From a Central Site
With automated RMM system, you can work on all segments of a network at one time. Your staff will utilize one interface to oversee multiple clients networks.
Step by step instructions to sell RMM to your customers:
As a MSP, you're in the administration business. Anything you can do to build the level of management you give to your clients will make your business more grounded. The upsides of RMM for you additionally convert into benefits for your clients. Here's the means by which you can make that interpretation.
Your Advantage: Your workers will spare time and need less preparing as a result of RMM mechanization and its single focal interface to your clients' networks. Client Benefit: Your clients advantage since you can pass those funds on to them.
Your Advantage: You can recognize a potential issue and frequently settle it before your customer is even mindful an issue exists. Client Benefit: Your clients see PC downtime as a genuine danger to their business. They'll abstain from encountering a network issues that diminishes their efficiency.
Your Advantage: You'll offer network wide security. Client Benefit: Your clients won't have to stress over securing their networks one gadget at any given moment. They'll dispense with the cost of procuring security programming licenses, circulating updates and following recharging dates. They'll additionally stay away from the occasionally appalling outcomes of a security rupture that could have been ceased with the correct safety efforts set up.
Your Advantage: You'll give reports that assistance legitimize the cost of MSP administrations. Client Benefit: Your clients will know how well their networks are running and what proactive measures were taken to keep away from issues. They'll be in a position to value their organization with a full-benefit MSP.
RMM capabilities let you make avoidance an asset
Consider having two options. It is possible that you will never have another headache in your life, or you have a migraine consistent however can take a pill to stop the migraine fast. Which would you pick?
When you utilize a conventional break-fix service model, you regularly cooperate with your clients just when something turns out badly. With RMM you're in a position to team up with your clients to enable them to achieve their objectives. You can create a relationship with your clients as opposed to showing up when there's a problem.
With Comodo as your Remote Monitoring and Management of choice, you will have unparalleled monitoring to identify and remediate issues, with antivirus, remote control, ticketing, fixing and that's just the beginning.
Learn more about RMM and get it for FREE here.