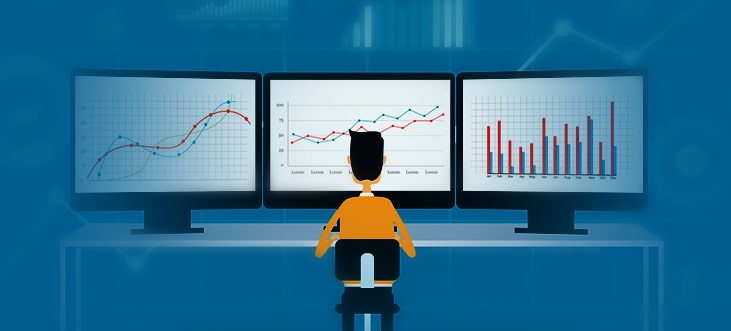 Remote Desktop is the technology administrators use to remotely access user computers present at different locations to fix, update, and carry out other network maintenance activities.
Sometimes known as RMM (Remote Monitoring and Management) tools or software, they are widely employed by enterprises globally to run IT administrative maintenance tasks and ensure enterprise networks operate smoothly without any glitches. Doing so, in turn, increases enterprise productivity, as these tools basically optimize the 'enterprise resources' and ensure they are available 24/7 to employees.
Subscribe to Comodo RMM Now! It's Free!
What Can Remote Desktop Software Do?
The capabilities of Remote Access or Remote Control software do not end at providing IT administrators the rights to remotely access and unlock user computers or fix crashed ones. RMM tools are responsible for the general upkeep of the network computers, and ensure this by executing tasks like patch management, device management, and security management.
Remote Desktop Control Usually Helps Enterprises With:
Subscribe to Comodo RMM Now! It's Free!
Benefits of Using Remote Desktop Software
Enterprises (as well as MSPs supporting IT infrastructure of enterprise networks) can benefit greatly from using Remote Desktop Software. Some of these benefits include:
Improved Operations: RMM helps enterprise conduct day-to-day operations efficiently and in a seamless manner. This can reduce downtime drastically.
Improved Productivity: Reduced downtime will eventually translate into improved enterprise productivity.
Reduced Costs: With an efficient network maintenance system in place, enterprise related costs are bound to come down drastically.
What If We Told You All These Network Maintenance Tools (Not Just Remote Desktop Software) Are Available For Free?
Believe it or not, it's true. Our Comodo ONE platform - which has been specifically designed for MSP(s) and Corporate IT administrators alike - is an online initiative from Comodo which comes equipped with a host of free network maintenance applications like Patch Management, Mobile Device Management, Endpoint Manager etc., which can be used to manage enterprise network infrastructure easily and effectively.
Subscribe to Comodo RMM Now! It's Free!
With Comodo ONE, subscribers also get Service Desk, the IT user ticket management system, for free. This means that all Remote Monitoring and Management (RMM) related issues can be successfully converted into IT tickets and handled systematically. Another benefit of subscribing to Comodo ONE services.
Here's the full list of Comodo ONE Services:
Free Management Capabilities:
Endpoint Manager for effectively managing client devices
Comodo Remote Monitoring/Management for effectively monitoring client networks
Comodo Patch Management for applying timely security patches
Comodo Service Desk for efficiently resolving Client Complaints (or Tickets)
Comodo Valkyrie Cloud-Based File Analysis for checking file integrity
Comodo Customer Relationship Management (CRM) for managing customers
Comodo Quote Manager for easily generating and dispatching client business quotes
Other Tasks like Auto-Discovery/Deployment, Network Assessment etc.,
Subscription Based Services:
Comodo Advanced Endpoint Protection for making client networks hackproof
Comodo C-Watch for protecting client websites
Comodo Antispam Gateway for ensuring client Email integrity
Comodo Acronis Backup for performing efficient backups (both cloud-based and local)
Comodo Dome Shield for regulating client's website traffic
And Integration Of Other Third Party Services

Free Core Services:

Dashboard Management and Reporting: dashboard which integrates data obtained across various applications which the user subscribes to.
Staff Administration and User Management: a common interface for managing staff and users present across various applications which the user subscribes to.
License and Asset Management: free management of licenses and assets available across various applications which the user subscribes to.
Account and Application Management: free user account/application management.
Various Portal Setups: separately dedicated portals for staff as well as users.
Comprehensive Help Guides: for understanding how Comodo ONE applications work.

Subscribe to Comodo ONE now! And Take Your Business to New Heights.

Comodo ONE Platform Is A One-Stop Solution For MSP(s) & IT Administrators

To learn more about Comodo ONE, please visit: https://one.comodo.com/

To sign up for Comodo ONE, please visit: https://one.comodo.com/signup/

You can also choose to download Comodo ONE solution brief for more info.