Many of us who do desk jobs are forced to carry our laptops back to home. But when you know how to remote access a computer it saves a lot of time as it helps to complete your work with ease – typically when you are away from the office.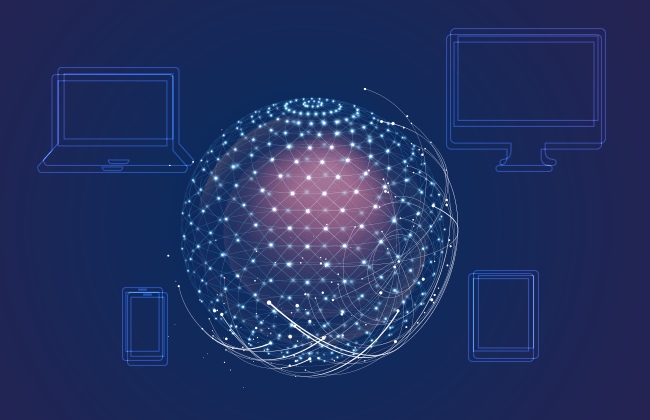 Remote access helps you to overcome such practical difficulties by providing you the access that you need. There will be absolutely no need for you to bring your laptop home to complete your official tasks. All you have to do is log in to your home computer to access all the files and the entire desktop of your work computer hassle-free. It is vital to learn how to remote access a computer as it can empower you to work from anywhere anytime. Here is a list of popular tools which will help you understand how to remote a desktop:
Functions of Network Management Software
KiwiMote enables a user to control their computer through Wifi and noteworthily, it is one of the highest rated apps in the Play Store. All versions of Android above 4.0.1 are supported. In order to use the service, the user needs to install the desktop or laptop a PC side server alongside Java. The server software is transferable and works on Mac, Linux, and Windows.
The phone and PC needs to be paired to the same Wifi router or hotspot. Then the user can start using their phone to scan the QR code or alternatively, enter an IP, Port and a unique PIN to connect. All the important features work smoothly namely the keyboard, mouse, and gamepad.
On the flipside, it is very easy to control interfaces for many popular desktop applications like GOM Player, Adobe PDF Reader, KM Player, VLC Media Player, Pot Player, Windows Media Player, Windows Photo Viewer, and more. It is for free and you can download it from Google Play!
Chrome Remote Desktop
Chrome Remote Desktop enables the user to access a computer or desktop from a remote location. In order to make use of the service, the user needs to have a Google account. It permits the user to do live screen sharing, it is really quick and responsive. Use an Android mouse to control the computer. Simply install the Chrome Remote Desktop app from this Play Store and start using it.
TeamViewer
Teamviewer enables a user to take control of the devices running on Linux, Mac, and Windows from the Android device. Besides that, other Android or Windows 10 portable devices can be controlled from the remote. Teamviewer does not require a user to be on the same Wifi or local network, whereby the desktop can be virtually accessed from any part of the globe.
Firstly, the machine that needs to be accessed remotely is installed with the Teamviewer software. A UIN – unique identification number is generated upon successful installation. The user needs to key in this number on the Android device, to operate it either in control mode or file transfer mode.
Unified Remote
Unified Remote allows a user to control their PC from an Android device. Notably, the remote access app uses Wifi or Bluetooth to remotely control their PC. Besides this, it arrives packed with the support for more than 90 popular programs. It supports Windows, Linux, and Mac.
It supports Wake on LAN – a feature that lets a user to remotely wake up their computer from sleep. And also, users get to control Raspberry Pi and Arduino Yun. Some of the other handy features include a screen mirroring, file manager, media player control and basic functions. Its free version comes with ads!
Comodo RMM – Remote Monitoring and Management
Comodo RMM is a part of Comodo One offering empowers IT admins to observe and manage endpoints from remote locations. With the Comodo RMM in place, a user can see the actions that are taken and also troubleshoot the issues. It has several features in a neatly organized unified console.
It allows IT administrators to manage servers, desktops, applications, and mobile devices remotely. It also helps analyze data performance and to roll out patches, updates and service configurations as quickly as possible. The best part is that Comodo offers RMM for Free as part of its Comodo One IT management suite.