You have probably heard of Customer Relationship Management (CRM) — but what exactly does CRM mean and what is the best CRM software? Let's find out!
At a high level, CRM software makes life easier for customer support teams. The aim of CRM software is to better customer relationships; CRM software enables businesses to scale up the process of building better relationships with its customers.
Deploying the best CRM software provides businesses with enhanced visibility and a better understanding of its customers. Ultimately, CRM systems are designed to improve customer satisfaction.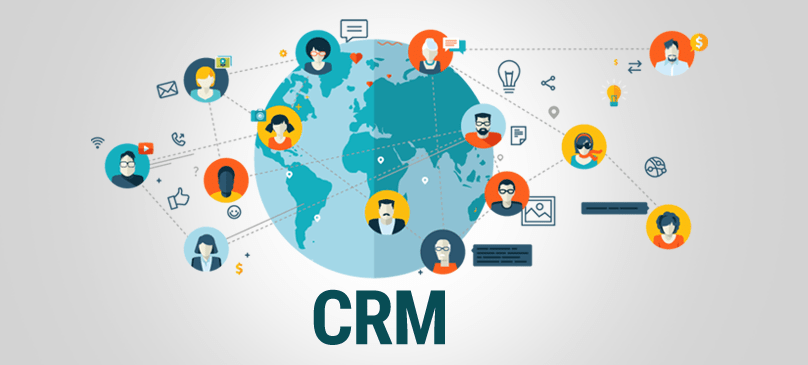 Benefits of Using the Best CRM Software
CRM software monitors, records and helps the interactions of the sales, marketing and support teams in your organization. That way, the entire customer-facing departments in your organization can have access to a nearly complete and unified view of your customers.
Ideally, the best CRM software will take your unique style and elevate your customer relationship related processes to its fullest potential. The right CRM software will seamlessly integrate with and adapt to your existing businesses processes, and it will also scale to grow with your business over time.
Why is it Important to Choose the Best CRM Software?
The kind of relationship an organization shares with its customers determines its success. An organization that fails to have a proper sales processes will end up in substantial financial losses. The primary reason for that is the inability of the organization to capitalize on the leads accumulated by its sales team. This does not mean companies having a CRM software in place does not run into losses.
What you need to understand here is that not every CRM software is made equal. Some CRM software is designed for small to medium-sized businesses, while others are designed keeping large corporations in mind.
If a small to medium-sized business uses a CRM software that is tailor-made for large corporates, it would not only be wasting money on purchase and implementation costs, but it would also be left with a lot of tasks that its CRM software can't perform. It is therefore crucial for all companies to choose a suitable CRM software for their individual business needs.
Key Factors for Choosing the Best CRM Software
Whether you're on the lookout for the best-of-breed CRM software, an integrated CRM software suite, on-premise or on-demand CRM software, you can use the following criteria to choose the best CRM software that suits your business needs.
Key Features to Look for in a CRM Software for Small Business
Ability to analyze your company's sales cycles
Ability to integrate with your back-office systems
Should be scalable to support future business growth
Should have flexible licensing options to choose from
Should facilitate seamless flow of information between your corporate systems and remote employees.
Should have real-time reporting and analytics features
Ability to automate workflow
Should have contact and campaign management features
Should support multiple languages and multi-currencies (if your business is a global one)
Should be readily customizable to fit your business needs
Most importantly, you should choose a well-supported CRM software. Don't expect that your CRM software will have no problems. If there are any problems with your CRM software, who do you contact?
The CRM software that you choose should have support for technical guidance and issues. Check out its support resources and see if the support people are quick to respond. Check if its support resources have active user forums and have large help articles so that you can resolve any issues.
Choosing the best CRM software is a difficult task, but there will be one for you. Follow the tips mentioned above, and you'll have the best CRM for your business in no time.
If you are in search of the best CRM software that suits your business needs, consider Comodo's CRM Software. It is a unique CRM solution that helps you to quickly create, manage, and track sales activities without much effort. As soon as a lead comes, Comodo CRM software will automatically create quotes and proposals for you, simplifying the entire sales process for your sales team.
In additional, Comodo CRM software also saves you time and money. It will help increase your revenue and satisfy your customers.
We are offering Comodo CRM for free as part of the Comodo ONE package. Comodo ONE is an all-in-one ITSM (IT & Security Management) platform that has all the IT and security management applications that you need to run your IT infrastructure for free. For more details, contact sales@comodo.com or Tel: +1 (973) 859-4000