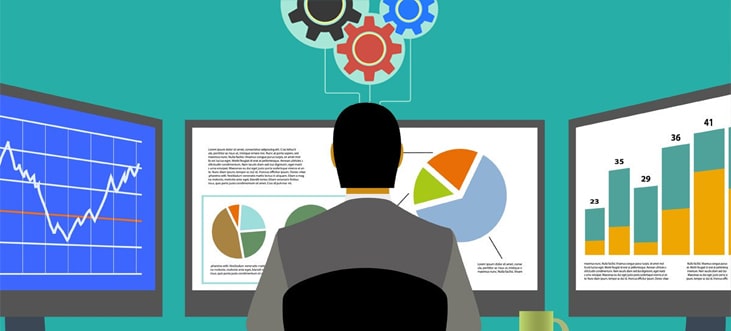 Remote Monitoring and Management (RMM) software, which is a part of Comodo One group of products, is a great tool which MSP(s) can use to better serve their client infrastructure in an efficient and seamless manner. Equipped with enhanced remote monitoring capabilities, Comodo RMM helps MSP(s) successfully monitor their client networks against evolving malware and other such IT-security related threats.
Comodo Remote Monitoring and Management (RMM) requires the installation of Remote Desktop Software both on administrator and client devices. Via the remote desktop software, the client devices communicate their status to the Comodo RMM Administrative Console, based on which MSP(s) can take necessary action to protect their client devices as well as the entire network.
Features and Benefits:
Automation Capabilities: Built-in wizards let you create reusable processes which make network and device management an easy task.
Real-Time Communication: Remotely manage client infrastructure in real-time and apply timely security fixes.
Easy Setup and Deployment: Easy-to-use interface helps you get started — install remote desktop software on client and administrator machines — almost immediately!
Comprehensive Reports: Quickly generates threat reports on devices, endpoints, and other user activity, which help you keep tabs on — and secure — your client network.
Support For All Devices: Be it a tablet, laptop or workstation, you can successfully monitor any type of device available within your client's network.
Above All - It's Absolutely Free! Being a part of Comodo One Group of products, it's available absolutely free of cost! No strings attached!
Get Started With Comodo One Now: https://one.comodo.com/signup/
To Learn How To Use Comodo RMM, please visit: https://help.comodo.com/topic-214-1-771-9524-Remote-Management-of-Windows-Devices.html
More About Comodo One MSP:
Comodo One MSP is not just about Remote Monitoring and Management software. It is a complete solution for MSP(s) with most of its features (like ServiceDesk and Patch Management) available for free! Without doubt, it's an offer MSP(s) will find hard to ignore!
Get Started With Comodo One Now: https://one.comodo.com/signup/