Blog - Comodo One News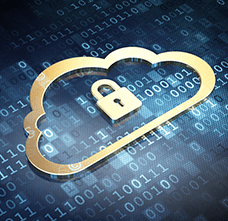 How do we make sure that all the endpoint is protected with AV? Well, for every organization to have an Antivirus for every endpoint will be quite a challenge. Now that we have the option of MSPs, there are enough chances for customers to have AV from different vendors. This happens often nowadays when MSP gets a new customer when endpoint protection is not done properly. Not to mention the risk when the large network has a compromised endpoint.
Learn More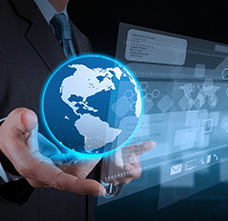 Selecting a Remote Monitoring and Management (RMM) tool involves two critical factors. One is getting the right technology and two is ensuring whether your provider is able to meet your current as well as future requirements. If you can find a vendor that is easy to work with and at the same time offers flexible solutions. Moreso, they that make delivering your managed services more efficient, then you are on the right track.
Learn More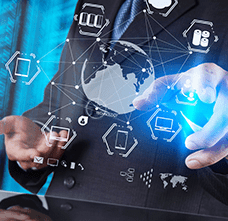 Transitioning your break-fix clients to managed services can be a challenge. Most people live by the 'if it ain't broke, don't fix it' rule. Why? Because people don't like to spend money on what-ifs. Usually... Americans spend thousands of their hard-earned dollars on auto collision insurance annually. In reality, the average person is far more likely to have their computer crash than their car.Rationally, the SMB owner knows that to get the most out of their network, it needs to be monitored and maintained. But when it's time to part with their money in order to prevent something that might happen, suddenly they tighten their purse strings.
Learn More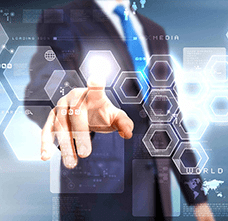 Patch management is the process of installing (and managing) the latest patches - code changes which improve the system or fix security vulnerabilities - on various systems within a network. Tasks like deciding what patches are appropriate for particular systems, ensuring these patches are installed properly, testing systems after installation, all fall under patch management. The objective of patch management is to keep various systems in a network up-to-date and secure against various kinds of hacking and malware.
Learn More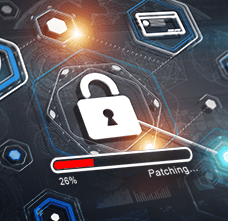 Patch Management is a tool that assures security to streamline the functioning of corporate software. New patch updates are to be fixed now, so as to avoid the interference of malware through outdated applications or software. Best practices propose to automate patch updates as and when the patches fixes are updated. Security is always going to be a cat and mouse game because there'll be people out there that are hunting for the zero day award, you have people that don't have configuration management, don't have vulnerability management, don't have patch management.
Learn More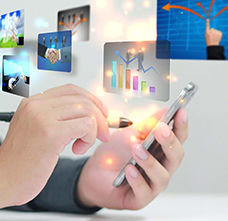 As an MSP, it's crucial to stay up-to-date on the latest tech trends, products, breaches and marketing strategies. Staying informed on all of the latest developments in the constantly changing internet security sphere isn't easy, but it will help you deliver excellent service and protection to each of your clients. You'll hone your skills and learn how to market yourself better by recognizing trends and avoiding common errors. Remaining an expert in your field requires research and lots of reading. We know you have other things to worry about besides looking for the most reputable sources, so we put together this list of our favorite MSP sites that help us stay current.
Learn More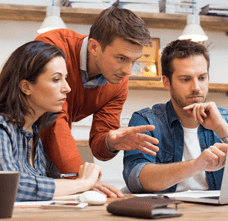 There are three key factors for the success of managed security services. Any managed services provider (MSP) who wants to provide security-as-a-service offering and wants to be successful must strongly build upon these three key factors - skilled personnel, advanced technology, and employee education. The role of an MSP has drastically changed over the last 20 years. The rapid increase in digitalization, cloud computing, skilled IT personnel, and more sophisticated cyber attacks have made businesses subscribing to MSPs to ramp up their demanding expectations.
Learn More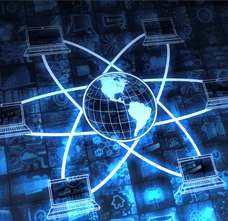 MSPs (Managed Service Providers) which deliver IT network, application and system management services cannot survive on their own. Chiefly because their clients are many and usually spread across the geographical area. Therefore if these MSPs wish to function efficiently, they cannot do so without the help of remote monitoring software - also known as remote monitoring and management tool. What Does Remote Monitoring Software or Remote Monitoring Management Tool Do? Remote Monitoring Management (RMM for short) tool helps these MSPs become more efficient in servicing their clients by providing them with remoting capabilities.
Learn More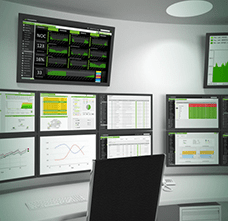 If you're a managed service provider (MSP), then you want to take your business to the next level. Unfortunately, even if you are the smartest, best-trained, hardest working internet security provider in the industry, you'll still struggle to propel your business onwards and upwards. Why? Because it's not about how hard you work. It's about how smart you work. Why? Because it's not about how hard you work. It's about how smart you work. If you aren't using the right RMM tool to facilitate your expertise, you're going to work harder than you need to, and you're going to make less profit than you should be.
Learn More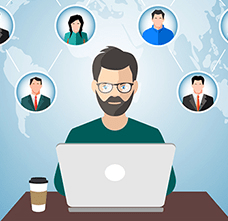 This Independence Day Free up Your Business with RMM, July 4th is historically important for Americans. The day marks America's departure from the British Empire. The day commemorates the adoption of the Declaration of Independence. Since that day, July 4 has become a federal holiday in America, with celebration and events across the country. Festivities are distinctly patriotic, marking the importance of this holiday for national identity. Reap Rewards of RMM, There's nothing as American as A baseball cap, Soccer, Apple pie; and a Fourth of July cookout, and other hosts of events on Independence Day.
Learn More