Cloud Based, Multi-Tenant Solution Accelerates Service Delivery and SLAs with Complete Set of Integrated Tools
Your technical experts will be more effective at responding to customers' requests with Comodo One Service Desk complete with fully automated tools and insights from statistical analysis and reporting. Come to your customers' rescue with automatic ticketing and prioritization, tracking and resolution--all the superior customer service tools you need to create loyalty and build business.
Service Desk Ticketing Automation
Automation helps you manage everything from service requests to SLAs and prioritize and track tickets across . multiple forms of communication. Solve problems faster and invoice sooner with a complete history for billing.
Optimize dispatch efficiency and human resource utilization so you can shorten resolution times by matching issues with availability and skill sets.
Proactively manage service level agreements (SLAs) to meet or exceed contract performance levels supported by automatic ticket monitoring against set thresholds of resolution.
Branded Service Desk
Your customers will see your own brand across the Service Desk environment from the web portal to communications to invoicing to statistical reports. Your customers will see your brand across the entire resolution process and give you the credit you deserve.
Some customers may prefer to access the self-service knowledge base to get a quick answer to a simple question or drill down on an issue. The Comodo ONE knowledge base contains rich content that is categorized tagged and keyword searchable to help them find what they need before opening a ticket.
Comodo ONE reporting capabilities are broad and deep– so you can have a birdseye view of problem resolution over time or drill down on a specific ticket for history and billing. It's all there in black and white should questions arise. The report function also offers color graphs, tables, branding, scheduling and output to PDF format.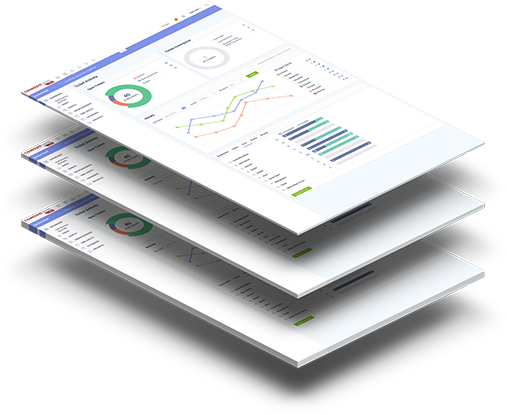 Resolution time is automatically tracked and that data is fed directly into the accounting function for accurate and timely invoicing.
Customer configuration data is recorded in one central repository for easy access to everything from product inventory to warranty information.