Switching From Break-Fix to MSP Managed Services
Switch to MSP from Break fix
Switching from Break-fix to managed services can be a tough call for clients who are habited to paying for service on an hourly basis. This also warrants for cultural changes in your organization. Developers who have been in the break fix mode will find it tough to adapt MSP.
Nevertheless, this can be implemented properly if you clearly chalk out your priority when you move to MSP. Here are some of the quick tips to get started with MSP from Break-fix.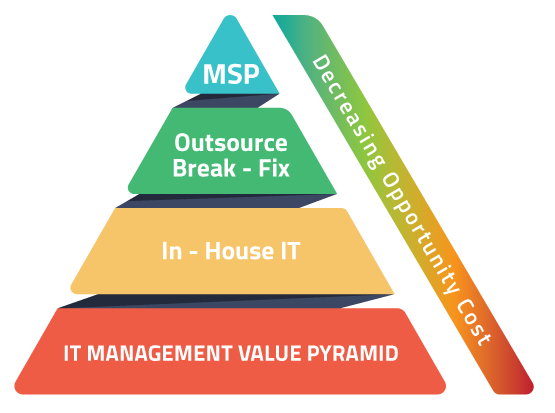 Choose the Right Tools:
You'll want to ascertain the particular services, you prefer to provide. If you already have a variety of break-fix customers, you have in all probability acquired expertise in a number of IT disciplines. This may determine your decision-making process. Or, if you've already acquired a vertical niche that you work within, the demands of that particular vertical could prescribe the services that you offer.
Elaborate a Pricing Strategy:
Preparing a pricing strategy can be catchy. Monthly pricing is normally ascertained on a per-device/GB/user basis. Additional project outside of the agreement can be billed separately. This is only the for pricing strategy. There are different factors that are crucial to consider when it comes to pricing your services.
Build up an MSP Culture:
Staffing is one of the greatest challenges. Many engineers who have worked on break fix will struggle to accommodate the MSP model. When you've expended years driving to fixing problems at customer's site, sitting in your office monitoring clients, IT remotely can feel the completely new experience.