On time, on spec, on budget.
Communication, collaboration and coordination help drive best practices for project management. Comodo ONE supports them all. Manage resources, track budgets, assign tasks and monitor progress at each project milestone with reports on individual tasks. Project management documentation is available from a central resource for easy access to shared information by departments and teams--so communication flows.
Convert Sales Orders to Projects
Keep the work flowing. Comodo ONE seamlessly converts a sales opportunity into a project so you can begin work immediately.
Project Billing
You can set approval processes and Comodo ONE will quickly and intuitively bill for products, time and expenses by pulling all the details into a client-ready invoice.
Design Work Plans
Customize work plans to reflect the way you want to manage your projects. Use templates to build phases, set tasks, assign and schedule resources, create dependencies, set timelines and allocate budget. Rinse and repeat.
Centrally Dispatch Resources
Schedule resources from one central screen that shows you the availability of everyone on your team. You can quickly adapt to changing scenarios by making adjustments with drag and drop functionality.
Improve Results with 360° Visibility
With full visibility into project resources, status and timelines, you can easily identify potential road blocks and glean insight to make strategic decisions.
Visualize with Gantt Charts

Graphically track your project schedule and see where your dependencies are and identify potential conflicts. Visualization show you how tasks relate to each other from a timeline and resource perspective.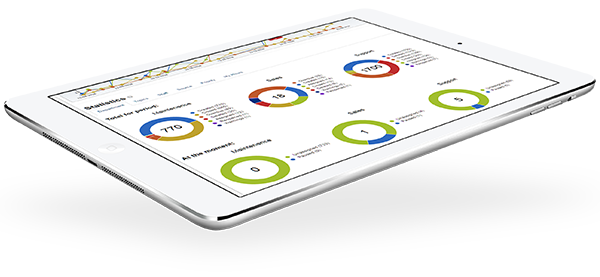 Dig Deeper
Customizable Work Plans
Assign and schedule resources easily. Create project plans from scratch or with customizable templates.
Central Dispatch Portal
See the schedule of every resource on one screen. Dispatch resources centrally to save time. Make changes dynamically from the central portal.
Schedule with Gantt Views
Gantt charts help you visualize project resource timelines and dependencies so you can make adjustments ahead of time..
Track events and hit your targets consistently with automated project workflows that increase your visibility.
With access to real-time data you can make quick decisions, assign the right people to the project, and connect them instantly through integrated communications.
Control impacts on project cost and efficiency with tools that help you meet billing milestones on time and assess profitability.