Gather network monitoring and performance data for your entire enterprise into disk, memory, CPU, bandwidth, files, and logs. Comodo ONE delivers comprehensive intelligence for all your network-connected devices.
Why Comodo?
Why Network Assessment is Free?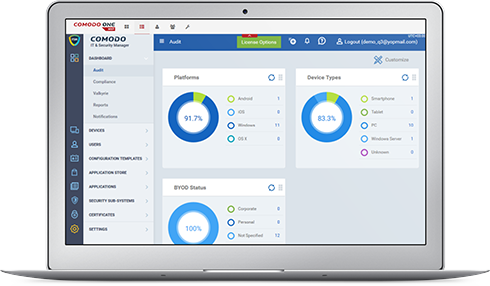 76BITS
Read how a leading managed services provider in the UK is taking advantage of the free Comodo One platform to improve customer service.